G.I. Diet in Canada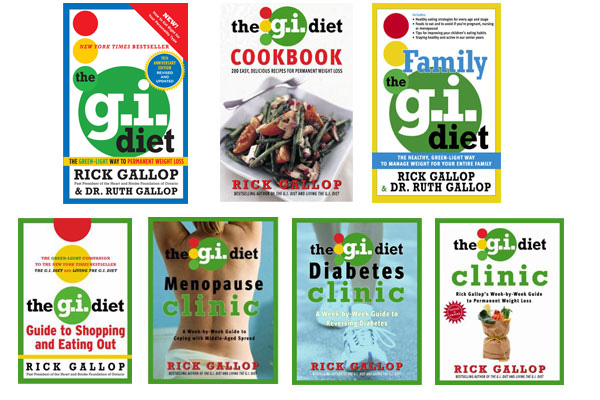 Welcome to the G.I. Diet Website. The G.I. Diet (Glycemic Index) is the truly simple, healthy way to lose weight without going hungry. This is how you will eat for the rest of your life.
For a brief overview of the G.I. Diet and how the Glycemic Index works see About the G.I. Diet.
This website provides a detailed guide to the G.I. Diet and what leading health authorities are saying about it. It also offers you an opportunity to submit your experiences with the G.I. Diet and any tips or suggestions that others might benefit from. These might be published on this website, using only first names to protect your privacy.
Although we cannot reply individually to your correspondence, I will publish as many of your responses as possible in the Readers' Experiences section.
There will always be a good reason to keep visiting this website.
If you have already bought the books, I hope you are putting them into practice. If not, then check out the site and then find where the books may be purchased on-line or direct from most book retailers.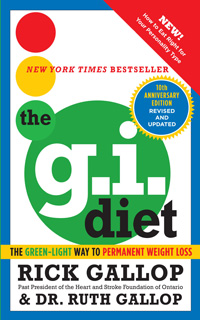 G.I. Diet - 10th Anniversary Edition
The best-selling G.I. Diet has again been revised and updated in the new 10th Anniversary edition now available at bookstores everywhere, or online through www.amazon.ca or www.indigo.ca in both print and e-book formats.
Importantly, the book includes a guide to how your particular personality type affects your eating behaviours. Whether you are impulsive, indecisive, long for control or feel helpless, you will be able to identify your traits and modify your eating habits.

Enjoy the site!
Regards, 
Rick