G.I. Diet in Britain and Australia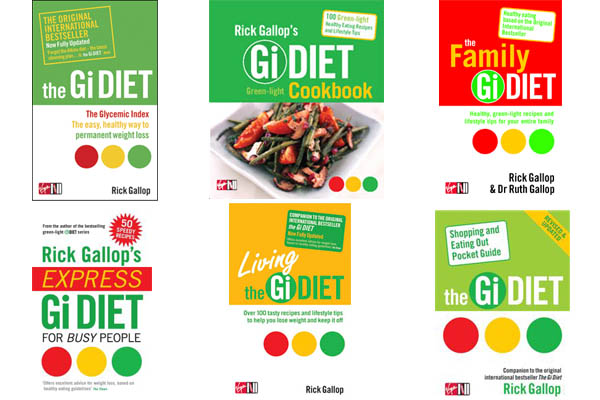 Welcome to the G.I. Diet Website. The G.I. Diet (Glycemic Index) is the truly simple, healthy way to lose weight without going hungry. This is how you will eat for the rest of your life.
For a brief overview of the G.I. Diet and how the Glycemic Index works see About the G.I. Diet.
This website provides a detailed guide to the G.I. Diet and what leading health authorities are saying about it. It also offers you an opportunity to submit any of your experiences with the G.I. Diet and any tips or suggestions that others might benefit from. These might be published on this website, using only first names to protect your privacy.
Although we cannot reply individually to your correspondence, I will publish as many of your responses as possible in the Readers' Experiences section. If you have any questions first check the Questions and Answers section which features those most frequently asked. There will always be a good reason to keep visiting this website.
If you have already bought the books, I hope you are putting them into practice. If not, then check out the site and then find where the books may be purchased on-line or direct from most book retailers.
New Books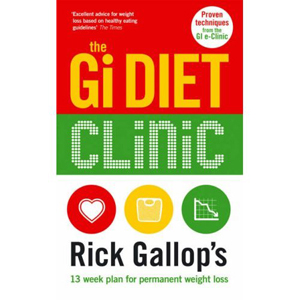 The G.I. Diet Clinic is a 13 week weight loss program incorporating weekly meal plans and recipes to make losing weight on the G.I. Diet even easier. The Clinic is based on an actual E-Clinic which Rick undertook with volunteers with substantial weight problems. Every single one of the participants who completed the program lost a significant amount of weight, averaging a remarkable 25 pounds and an amazing 10 inches from waist and hips.
As a reader of the G.I. Diet, you may find this book an ideal way to reinvigorate your weight loss program or introduce a family member or friend to the green-light lifestyle.
Available in most bookstores and Amazon.co.uk.

Enjoy the site!
Regards, 



Rick