G.I. Diet in the United States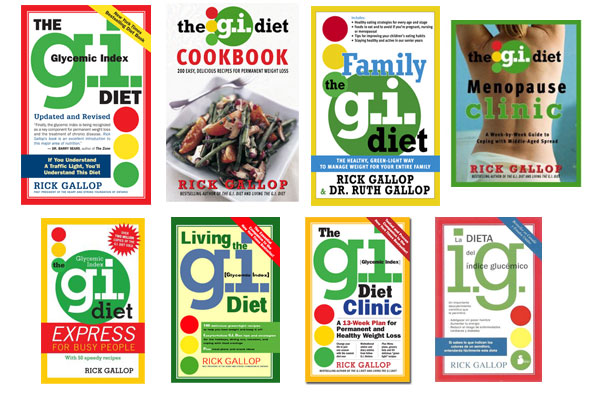 Welcome to the G.I. Diet Website. The G.I. Diet (Glycemic Index) is the truly simple, healthy way to lose weight without going hungry. As importantly, it will help you maintain that weight loss and this is how you will eat for the rest of your life.
For a brief overview of the G.I. Diet and how the Glycemic Index works see About the G.I. Diet.
This website provides a detailed guide to the G.I. Diet and what leading health authorities are saying about it. It also offers you an opportunity to submit any of your experiences with the G.I. Diet and any tips or suggestions that others might benefit from. These might be published on this website, using only first names to protect your privacy.
Although we cannot reply individually to your correspondence, I will publish as many of your responses as possible in the Readers' Experiences section. If you have any questions first check the Questions and Answers section which features those most frequently asked. There will always be a good reason to keep visiting this website.
If you have already bought the books, I hope you are putting them into practice. If not, then check out the site and then find where the books may be purchased on-line or direct from most book retailers.
The GI Diet
The original best-selling G.I. Diet has been completely revised and updated with new red, yellow and green light food listings: new tips on dining out; additional chapters on how to change eating behaviors and staying motivated. It is available at leading bookstores or online at www.amazon.com.

Enjoy the site!
Regards, 
Rick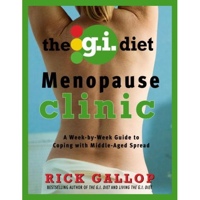 The G.I. Diet Menopause Clinic
The second book in the highly successful G.I. Diet Clinic series addresses one of the most stressful times in a woman's life, Menopause.
Menopause and post- menopause can be a challenging time of life for women. It is a time of not only physical change, but also empty nests and aging parents. Metabolism slows and hormonal storms play havoc with daily lives. Many are at the peak of demanding careers, which only adds to the stress. It's also the time of life when women begin to develop the dreaded middle-aged spread. In fact menopause is THE major hormonal trigger for women gaining weight.
But there is a way to take control, a way to increase energy, reduce hot flashes and other menopausal symptoms and get rid of those hard-to-lose pounds. In The G.I. Diet Menopause Clinic Rick Gallop has adapted his hugely popular G.I. Diet specifically for the special needs of menopausal women.
Rick addresses concerns such as middle age spread and the changing body shape; weight gain; lack of energy; mood swings; sleeplessness; hot flashes and low self esteem.
The book is based on the experiences of a group of forty menopausal or postmenopausal women who volunteered to participate in a thirteen-week G.I. Diet Menopausal e- clinic.
During these weeks, Rick acted as a personal coach, instructing the participants on the basics of the G.I. Diet, answering questions, providing tips on shopping, cooking, eating out, and dealing with cravings and emotional binge-eating. In turn, they shared their stories with Rick - what was working, what wasn't; their feelings, their highs and lows, stumbling blocks and ultimately their triumphs.
The feedback from these participants was more than positive. They all lost weight and reported a significant decrease in menopausal symptoms such as hot flashes, tiredness, mood-swings and binge eating.
The G.I. Diet Menopause Clinic contains all the hallmarks of the G.I. Diet combining -
A 13-week guide to permanent weight loss
The challenges and experiences of the e-clinic participants
Delicious recipes and dozens of weekly meal plans
Plenty of helpful, easy tips, hints and motivational techniques to keep you on track
Real-life advice, and support and encouragement from the experiences and inspiring stories from the women who walked the walk in the e-clinic.
Available through all major bookstores and www.amazon.ca.